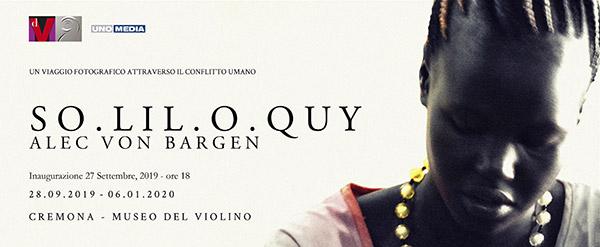 September 28th, 2019
Alec Von Bargen - So.lil.o.quy
Come and visit the exhibition 'So.lil.o.quy' by former artist-in-residence Alec Von Bargen.
Alec Von Bargen is showcasing his long-term project So.lil.o.quy at MUSEO DEL VIOLINO, Palazzo dell'Arte - Cremona, Italia.
For this project the artist visited and photographically documented twelve different areas in which Médecins Sans Fontières (MSF) is active. Through his photographies, the work that MSF provides worldwide is made accessible to the general public with an artistic focus.
Exhibition: September 28, 2019 to January 6, 2020
Venue: Museo del Violino, Piazza Guglielmo Marconi, Cremona, (Italy)