Jessie Yingying Gong
In residence from December 28th, 2017 to June 25th, 2018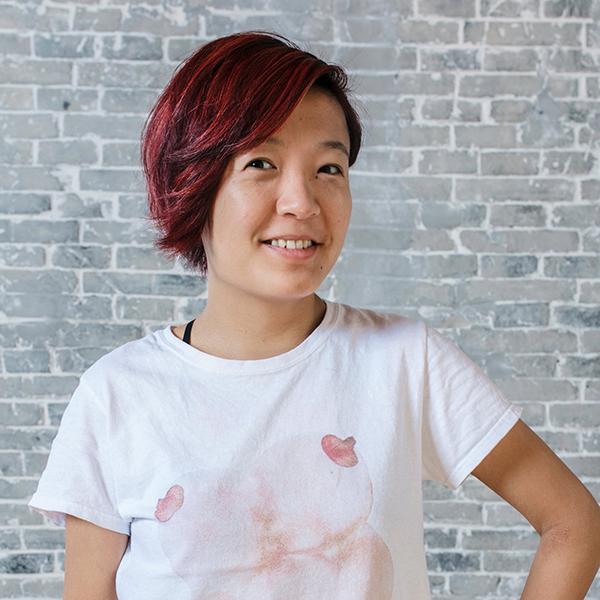 "Women's Writing", 女书 (Nüshu) in Chinese, is a script developed by and passed on among the female population of small villages in the South Hunan Province.
Nüshu has historically served an important role of communication and emancipation for local women; it enabled them to express themselves openly and freely in restricted and patriarchal imperial China: they frequently exchanged letters, poems, songs, prayers, tales, wedding congratulations, etiquette advice, and more.
Derived from square Chinese characters and local symbols, Nüshu takes more whimsical shapes often reminiscent of dancing figures. Square dance and public exercise are forms of socialization and communication in contemporary China, especially for women.
"Dance Remains" is a series of long exposure photographs I made of square dancers in various parks around Shanghai in the evening, after asking them to attach LED lights on their bodies while dancing. I was surprised at how many of them complied, and the result appears as if they're writing an abstract secret language with the movement of their bodies. This for me evokes the times when the female population gathered together to sing songs and do embroidery in the Nüshu village.
By combining these photographs with the flowy Nüshu characters, I intend to form a poetic visual compilation of photography and writing, two subjects that fascinate me, as well as an interesting juxtaposition of two social customs from different times (where female place an important role). (Jessie YingyingGong, 2018)
Jessie Yingying Gong @ work
Jessie Yingying Gong @ Biennale Arte 2019
Jessie Yingying Gong @ Biennale Arte 2019
"My project for 2019 Venice Biennale consists of two works – Nüshu Tapestry, from my residency in Shanghai, and Enfolding, a project on Onnade developed after the residency. Nüshu and Onnade are two gender-specific writing systems happened in history in China and Japan respectively. They appeared and manifested themselves in distinct ways, yet together they tell the story of our shared history and memory — how women in different countries gave themselves a voice in a restricted and patriarchal environment, and how our communities and societies are connected through this resourceful act of defiance. This sense of empowerment and community stand together with Swatch's brand belief." (Jessie Yingying Gong)
More Artworks from Jessie Yingying Gong