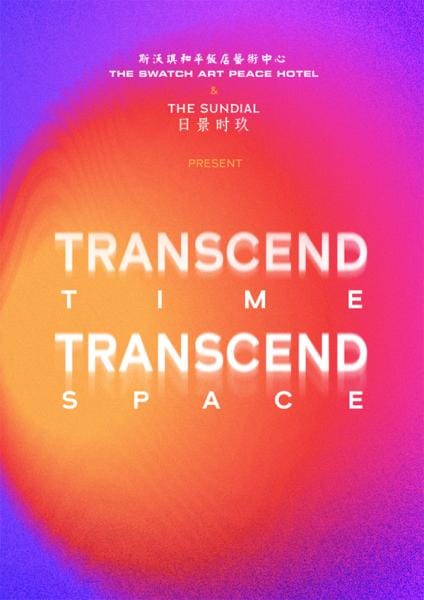 July 29th, 2023 — October 16th, 2023
A creative celebration of time and space at the Swatch Art Peace Hotel
The Swatch Art Peace Hotel and The Sundial join forces to host an art show that transcends boundaries. With a global scope and a personal focus, a stunning new art show is taking place at the Swatch Art Peace Hotel.
The exhibition titled Transcend Time, Transcend Space, runs from July 29 to October 16, 2023, and brings together 27 talented artists from around the world, all of whom have completed residencies at the Swatch Art Peace Hotel. The theme revolves around a unique dialogue that transcends time and location, bound only by the collective presentation of the artists' individual works. Moreover, it embodies the desire to rekindle creative relationships and restart conversations following the isolation of the past few years.
The exhibition is a collaborative effort with The Sundial, the company behind the recent renovation at the Swatch Art Peace Hotel. This partnership guarantees an exclusive atmosphere for this special occasion. Swatch and The Sundial share a common belief in the power of art as a global language of inspiration and togetherness, capable of overcoming cultural and social barriers and celebrating the beauty of diversity across different backgrounds and experiences.
Tickets for the exhibition can be reserved online here.
Participating artists
Location
The Swatch Art Peace Hotel: Transcend Time, Transcend Space
5F, Swatch Art Peace Hotel, 23 East Nanjing Road (Bund 19), Shanghai 200002, Chin
Opening hours: Tuesday – Sunday: 10:30 am – 4.30 pm